WSOPC CARIBBEAN
$250,000 GTD Tournament
$1,700 Buy-in for the WSOPC CARIBBEAN $250,000 GTD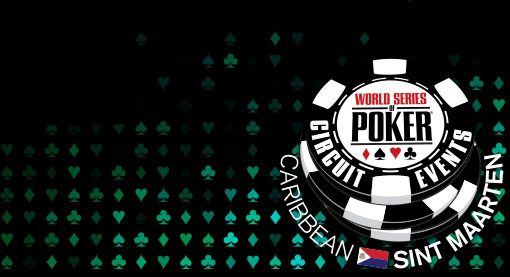 Join Juicy Stakes to the beautiful island of St Maarten and see if you got what it takes to take down the WSOPC CARIBBEAN $250,000 GTD event that runs from March 29th to April 1st 2019!
St. Maarten - St-Martin is one of the Caribbean's most popular vacation spots with its thirty-seven beaches, over 300 restaurants, duty free shopping, casinos, discos and night clubs! Whatever your lifestyle or vacation style is, this is the place for you!
WSOPC CARIBBEAN package winners will have one double room booked at the Sonesta Maho Beach Resort from March 28th to April 2nd, 2019. On March 29th, the action begins with the start of the WSOPC CARIBBEAN $250,000 GTD tournament.
When players are not at the tables they can enjoy limitless activities of the all-inclusive resort, or enjoy the islands variety of landscape, culture and entertainment! This poker trip will leave nothing to be desired!
Get ready for the most beautiful Caribbean Event of the year!
WSOPC CARIBBEAN $4,500 Package includes:
$1,700 Buy-in for the WSOPC CARIBBEAN $250,000 GTD
5-night stay for two in a Premier Double Room at the Sonesta Maho Beach Resort.
$600 to help with travel expenses
All meals and beverages included
$100 free Cash Game Buy-In
Satellites
To register, open the Juicy Stakes lobby, click 'Poker' > 'Tournaments' > 'Events'> 'WSOP CARIBBEAN Satellite'
WSOPC CARIBBEAN Step 1 $3+$0.30
« 1 ticket for WSOPC CARIBBEAN Step 2 guaranteed!
Daily, from December 15th
2pm EST / 8pm EST – 20:00 CET / 02:00 CET
WSOPC CARIBBEAN Step 2 $10+$1
« 1 ticket for the WSOPC CARIBBEAN Final guaranteed!
Daily, from December 15th
8:00pm EST – 02:00 CET
WSOPC CARIBBEAN - Last Chance Wild West Satellite $2+$0.20
« 1 ticket for the WSOPC CARIBBEAN Final guaranteed!
Saturday, December 22nd
9pm EST – 03:00 CET
WSOPC CARIBBEAN Final $100+$10
« $4,500 Package guaranteed!
Sunday, December 23rd
3pm EST – 21:00 CET
Terms and Conditions:
Players must be 18 years of age to participate.
Employees and immediate family members of employees of Juicy Stakes, the Horizon Poker Network and its associated companies are not eligible to take part in the Promotion.
Juicy Stakes reserves the right to alter, modify or terminate the Promotion and/or these Terms at any time, without notice (written or verbal) where it is reasonable to do so or for reasons beyond the Promoter's control. The Promoter does not accept any responsibility or liability for any late or undelivered entries or registrations, notifications or communications or for any form of technical failure, error, malfunction or difficultly or for any other event beyond its reasonable control that may cause the operation of the promotion to be disrupted, unavailable or incorrect.
The WSOPC CARIBBEAN promotion guarantees that at least 1 x $4,500 USD prize packages will be awarded.
Players may not transfer, sell or award their Intertops WSOPC CARIBBEAN Live Event prize package to anyone else.
WSOPC CARIBBEAN Live Event prize packages are a 'must play' and are non-transferable and non-redeemable for cash value.
Juicy Stakes is responsible for accommodation payment and arrangements at the Sonesta Maho Beach Resort.
Players are responsible for their own travel arrangements.
Juicy Stakes agrees to pay $600 USD to the winner's Juicy Stakes player account upon receiving documents verifying/confirming the booking and payment of travel.
Winning players on Juicy Stakes agree to the Terms and Conditions of the WSOPC CARIBBEAN Live Event.
Players agree to wear Juicy Stakes apparel during their WSOPC CARIBBEAN Live poker table time, including any televised appearances, when applicable in the event.
Juicy Stakes management decisions are final.