STAR-THEMED TOURNAMENTS
Star-Themed Tournaments
Juicy Stakes would like to help you reach for the stars!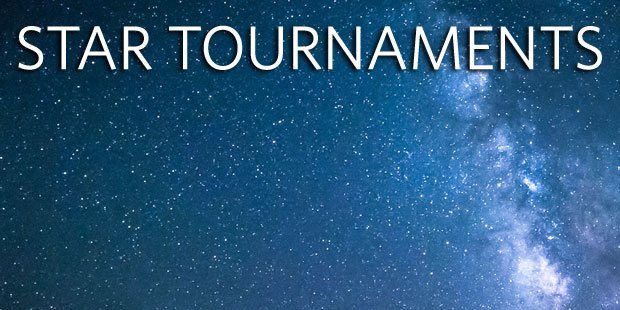 Of the roughly 10,000 stars visible to the naked eye, only a few hundred have been given proper names in the history of astronomy. And of these, only a handful of the brightest stars have individual proper names not depending on their asterism, e.g. Sirius ('the scorcher'), Antares ('rival of Ares'), Canopus (of uncertain origin), Alphard ('the solitary one'), Regulus ('kinglet'), and arguably Aldebaran ('the follower' [of the Pleiades]) and Procyon ('preceding the dog' [Sirius]).
If you are frequent tournament player, then some of these names should already sound familiar. In our ever-growing list of daily tournaments you will find loads of star-themed tournaments.
From bounty tournaments like MINTAKA, CENTAURUS, SIGNUS or REGULUS among others, to classic guaranteed tournies like LYRA (with a buy-in of only $1.10) to VIRGO (Superstack format) and RIGEL (Omaha HiLo), there is a whole universe of bright stars to discover at Juicy Stakes Poker!

Good luck in your future tournaments!
How to reach the stars?
Open the poker software (download version or instant play), and visit our tournament lobby, check the "tournament" and choose one of our star-themed tournaments running throughout the day!.