St. Petersburg Sundowner
ST. PETERSBURG SUNDOWNER
Grab your share of the prize money in our latest addition to the Sundowner family.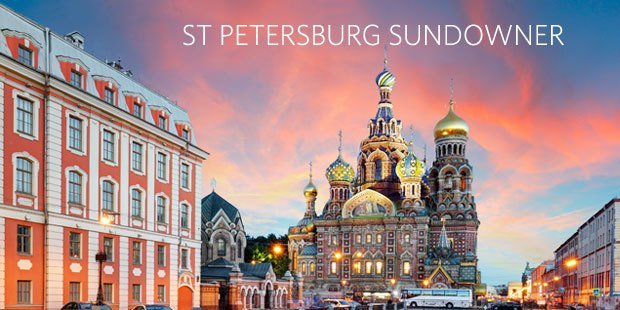 Named after the historical and cultural center of Russia, this Sundowner tournament runs Tuesdays, Thursdays and Fridays.

Players receive 3,000 starting chips with 10 min blind levels and a late registration period of 60 min. Rebuys and add-ons available.
Tournament details:
Open the poker software (download version or instant play), go to the lobby and buy in directly to our St. Petersburg Sundowner tournament - good luck!
ST. PETERSBURG SUNDOWNER
Tuesday / Thursday / Friday
Texas Hold'em NL
Start time: 3:00pm EST
Buy-in: $6+$0.60
Late reg: 60 min
St. Petersburg, mecca of cultural, historical, and architectural landmarks
Founded by Tsar Peter I (the Great) as Russia's "window on Europe," it bears the unofficial status of Russia's cultural capital and most European city, a distinction that it strives to retain in its perennial competition with Moscow. The short but full-flowing tributaries and canals of the Neva River that stretch to the Baltic coast are inseparable from St. Petersburg's panorama. Many of the city's most famed architectural sites stretch along the Neva's historic embankments.