New York Sundowner
NEW YORK Sundowner
Enjoy our New York Sundowner tournament and grab your share of $2,000 GTD!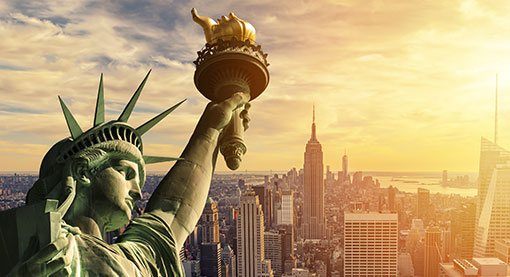 The NEW YORK SUNDOWNER  is named after one of the most prestigious cities on the East Coast and has a guaranteed prize amount of $2,000.
Players can buy in for only $22 and receive 3,000 starting chips with 10min blind levels, rebuys and add-on available.
Our New York Sundowner is running 7 days a week, starting at 8:05pm Eastern.
Tournament details:
NEW YORK SUNDOWNER
$2,000 GTD
Texas Hold'em NL
Running Monday to Sunday
Starting time: 8:05pm Eastern
Buy-in + fee: $20 + $2
International starting times: 
NY Sundowner: 2:05am CET /  10:05am AET
How can I take part?

Visit our tournament lobby by opening the download version of your poker client or start our instant play poker app. Choose which tournament you want to play or buy in directly to our NEW YORK Sundowner tournament for only $22.

Don't forget to try our other SUNDOWNER tournaments as well, like the Honolulu or Stockholm and don't miss to play our special SUNDAY SUNDOWNER with $4,500 GTD!

Why New York?

The City of New York, often called New York City or simply New York, is the biggest city in the United States. With an estimated 2017 population of 8,622,698 distributed over a land area of about 302.6 square miles, New York City is also the most densely populated major city in the United States. A global power city, New York City has been described as the cultural, financial and media capital of the world, and exerts a significant impact upon commerce, entertainment, research, technology, education, politics, tourism and sports. The city's fast pace defines the term New York minute.