Lucky 3
Lucky 3 - $333 GTD
A new daily tournament to test your luck!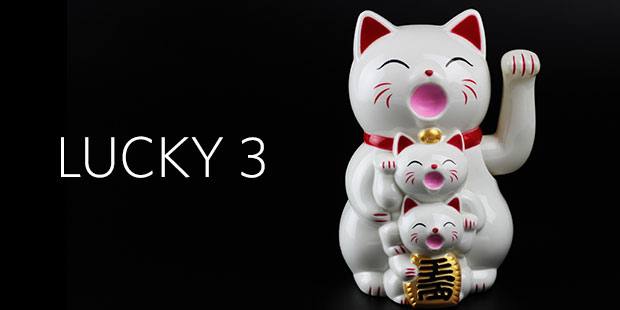 Three is not only a number, but it has religious and cultural significance in many societies around the world. Many world religions contain triple deities or concepts of trinity, such as Christianity.

Three is considered a good number in Chinese culture because it sounds like the word "alive", compared to four, which sounds like the word "death".
The phrase "Third time's the charm" refers to the superstition that after two failures in any endeavour, a third attempt is more likely to succeed.
Let's find out if 3 is your lucky number too!
Tournament details:
Open the poker software (download version or instant play), go to the lobby and buy in to our Lucky 3 tournament - good luck at the tables!
Lucky 3 - $333 GTD
Texas Hold'em NL
Monday to Sunday
starting time: 9:15 pm EST
(2:15 am CET+1)
buy-in: $3 + $0.33