Los Angeles Sundowner
LOS ANGELES Sundowner
Play the Los Angeles Sundowner to get you into the right mood after a hard day's work!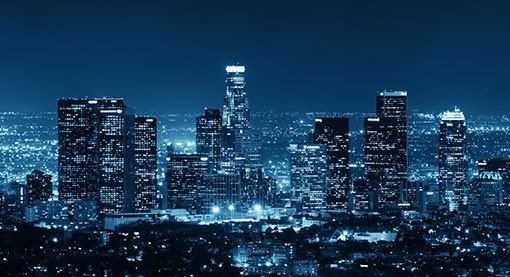 Our LOS ANGELES SUNDOWNER starts at 10:05pm Eastern and is named after one of the most prestigious city on the West coast.
Players can buy in for only $16.50 and receive 3,000 starting chips with 10min blind levels, rebuys and add-on available.
Tournament details:
LOS ANGELES SUNDOWNER
$1,000 GTD*
Texas Hold'em NL
Running Monday to Saturday
Starting time: 10:05pm Eastern
Buy-in + fee: $15 + $1.50

*raised to $1,250 GTD - Monday to Thursday & $1,500 GTD Friday to Saturday
International starting times:

LA Sundowner: Tuesday to Sunday at 4:05am CEST / Tuesday to Sunday at 2:05pm AET
How can I take part?

Visit our tournament lobby by opening the download version of your poker client or start our instant play poker app. Choose which tournament you want to play or buy in directly to our LOS ANGELES Sundowner tournament for only $16.50.

And to top off a great poker week you shouldn't miss out on playing our special SUNDAY SUNDOWNER with $4,500 GTD!
Play our other SUNDOWNER tournaments too, like Honolulu or New York!

Why Los Angeles?

The City of Los Angeles  is the second-most populous city in the United States, after New York City. With a population estimated at 3.98 million, Los Angeles is the largest city in the state of California and the cultural, financial, and commercial center of Southern California. Nicknamed the "City of Angels" partly because of its name's Spanish meaning, Los Angeles is known for its Mediterranean climate, ethnic diversity and sprawling metropolis. The city is also one of the most substantial economic engines, with a diverse economy in a broad range of professional and cultural fields. Los Angeles is also famous as the home of Hollywood, a major center of the world entertainment industry.