Honolulu
HONOLULU BRUNCH
Another tournament to make you smile!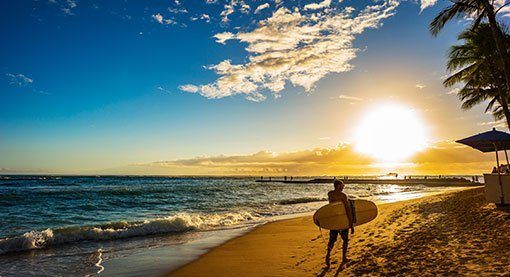 "Aloha, Mahalo, Kalani – even if you haven't been to Hawaii yet, let your imagination run riot thinking of amazing beaches and smiling happy locals just by hearing these words.
Juicy Stakes Poker & Casino players now have another reason to jump for joy with this new tournament on board. Similar to our Sundowner tournaments, our Honolulu Brunch runs from Monday to Sunday.
Players receive 3,000 starting chips with 10 min blind levels, re-buys and add-on available.
Tournament details:
HONOLULU BRUNCH
Texas Hold'em NL
running Monday to Sunday
Open the download version of your poker client or start our instant play poker app and visit our tournament lobby. Choose HONOLULU BRUNCH and win your share!
Don't miss our SUNDOWNER tournaments and other specials!

Honolulu, the cosmopolitan capital city of Oahu
Honolulu is the capital and largest city of the U.S. state of Hawaii. It is the county seat of the City and County of Honolulu on the island of Oahu. The city is the main gateway to Hawaii and a major portal into the United States. The city is also a major hub for international business, military defence, as well as famously being host to a diverse variety of east-west and Pacific culture, cuisine, and traditions.

Honolulu means "sheltered harbor" or "calm port". The old name is Kou, a district roughly encompassing the area from Nuʻuanu Avenue to Alakea Street and from Hotel Street to Queen Street which is the heart of the present downtown district. The city has been the capital of the Hawaiian Islands since 1845 and gained historical recognition following Japan's attack on Pearl Harbor near the city on December 7, 1941.