Bubble Protection
Bubble Protection
Created with you in mind!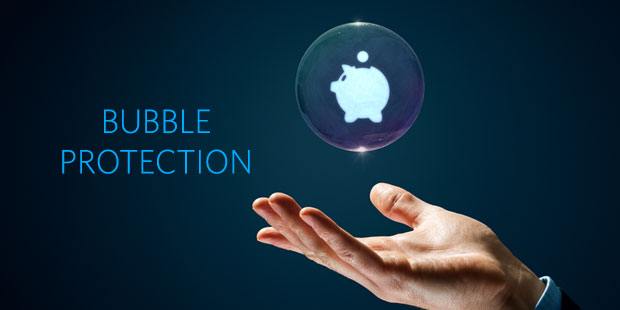 Juicy Stakes knows that it's disappointing for you to miss out on a tournament cash-prize, but don't worry we have some exciting news for you. When you register for one of our qualifying tournaments prior to the scheduled start time, and finish as the bubble, you can qualify for our Bubble Protection promotion and have your buy-in and entry returned to your account balance!
Remember you can only be eligible for our Bubble Protection promo in qualifying tournaments by registering prior to the scheduled start time. Full terms and conditions are available below.
Good luck in future tournaments!

How to get started!
Open the poker software (download version or instant play), go to the tournament lobby. Choose any tournament that is marked with the Bubble Protection info to take part!
Bubble Protection Promotional Terms & Conditions
Bubble Protection is only available on qualifying tournaments. These will clearly state 'Bubble Protection Enabled' in the tournament information window.
Bubble Protection will apply only in eligible tournaments that have a field of 25 or more players. If there are less than 25 total entries after late registration has ended then no Bubble Protection payment will be issued.
Users must register for a tournament that qualifies for Bubble Protection prior to that tournament's scheduled start time.
Users who enter during late registration will not qualify for Bubble Protection.
Re-entering during the late registration period will disqualify a user from participating in the Bubble Protection promo.
Users who qualify for Bubble Protection will have their buy-in and fee refunded at the end of the tournament (Tournament must have ended and all prizes must have been awarded in order for the Bubble Protection payment to be initiated).
In the event that management suspects that players have colluded in order to guarantee themselves either a prize or the Bubble Protection payment, management reserves the right to remove all prizes and refunds from all players involved.
Users who have entered prior to start time using a tournament ticket will be eligible for a refund only if they won their original ticket in a cash buy-in satellite tournament. Users who enter using a ticket received for free as part of a promotion or, for example, as a customer service gift, will not be eligible for a refund. Ticket refunds will not be processed automatically. Users must contact support with the relevant tournament ID in order to have their refund application checked.
Management reserves the right to modify or discontinue the promotion at any time.
Management decision on promotional eligibility is final.