Bounty Run Series 2019
Bounty Run Series 2019
Get ready for a thrilling new tournament series!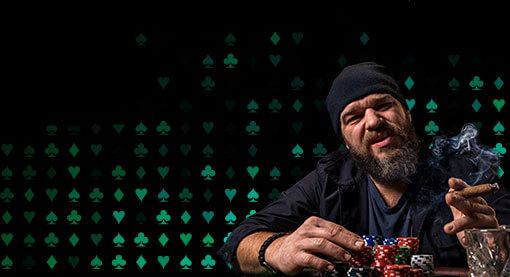 This year we want to provide our bounty hunters not only with a few tournaments every now and then, but with a special new series!
From now on, the last Saturday of every month will be the official day to battle for your share of a nice guaranteed amount, as well as a yummy bounty on each player's head.
To add even more spice to our new series, we will run a summer & winter season special with even higher amounts to fight for – and best of all, every series winner - as well as every series loser - will get an additional ticket for the season special for FREE!
And to help out with the buy-in, we have also added a weekly satellite that awards two seats to each for our Bounty Series.
So get ready for your new monthly highlight and grab your share!
Satellite running once a week:
Bounty Run Series satellite
«Two seats guaranteed»
Texas Hold'em NL
every Wednesday at 5:10pm EST
(11:10pm CET)
buy-in + fee: $2 + $0.20
Bounty Run Series Tournaments:
Bounty Run Series $600 GTD
«$2 bounty extra for every player you knock out! »
«first and last place receive a free ticket for season special»*
Texas Hold'em NL - Turbo
every last Saturday of each month at 3:05pm Eastern
(9:05pm CET)
buy-in + fee: $10 + $1
5,000 starting chips
5min blinds
60min late reg

*please note that the ticket for the last place will be added manually in time for the season special
These are the dates for our monthly Bounty Run Series:
January 26th
February 23rd
March 30th
April 27th
May 25th
July 27th
August 31st
September 28th
October 26th
November 30th
Bounty Run Series Season Specials:
Bounty Run Series - Summer Special $1,000 GTD
«$4 bounty extra for every player you knock out! »
Texas Hold'em NL - Turbo
Saturday, June 29th at 3:05pm Eastern
(9:05pm CET)
buy-in + fee: $16 + $1.60
5,000 starting chips
5min blinds
60min late reg
Bounty Run Series - Winter Special $1,000 GTD
«$4 bounty extra for every player you knock out! »
Texas Hold'em NL - Turbo
Saturday, December 28th at 3:05pm Eastern
(9:05pm CET)
buy-in + fee: $16 + $1.60
5,000 starting chips
5min blinds
60min late reg