The Merchandizer!
A new tournament series!
Take part and win one of our branded products & Cash!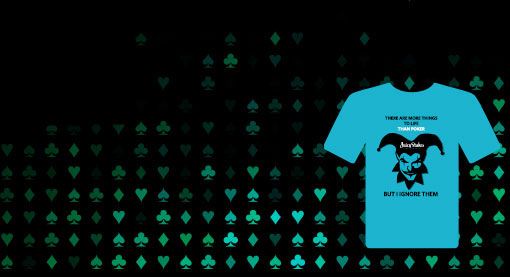 The Merchandizer

Let people know about your favorite Poker & Casino site by wearing our branded poker gear at your next poker-night or simply walk the city turning heads.

Juicy Stakes is giving you a chance to win one of our branded products such as hoodies, T-shirts or caps by playing in our Merchandizer Tournament.

The Merchandizer is up and running with cash and added prizes to be won:
1st place will win a hoodie
2nd to 4th places will win a T-shirt each.
If you don't make it into the top 5 you still have a chance of grabbing your share of the prize pool from the buy-in!

Simply register for just $1+ .10 and be a winner! 
The top 5 players will be contacted within 48hrs after the tournament ends.
Tournament Details:
The Merchandizer
Saturday, April 20th
buy-in: $1+$0.10
start time: 5:10pm EST
(11:10pm CET)
Terms and Conditions:
Players must be 18 years of age to participate.
Employees and immediate family members of employees of Juicy Stakes, the Horizon Poker Network and its associated companies are not eligible to take part in the Promotion.
Juicy Stakes reserves the right to alter, modify or terminate the Promotion and/or these Terms at any time, without notice (written or verbal) where it is reasonable to do so or for reasons beyond the Promoter's control. The Promoter does not accept any responsibility or liability for any late or undelivered entries or registrations, notifications or communications or for any form of technical failure, error, malfunction or difficultly or for any other event beyond its reasonable control that may cause the operation of the promotion to be disrupted, unavailable or incorrect.
Merchandise products are non-redeemable for cash value.
Mailing details are to be verified within 48hr after tournament concludes.
Juicy Stakes management decisions are final