Hakuna Matata $2K GTD
Hakuna Matata $2K GTD
Celebrate the 25th anniversary of 'The Lion King' with Juicy Stakes Poker!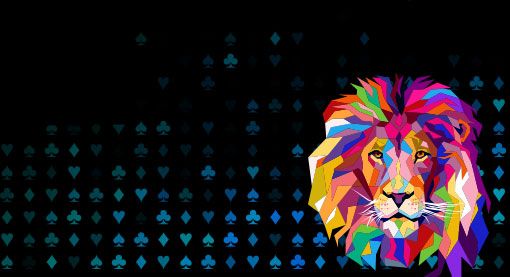 Juicy Stakes is celebrating the 25th anniversary of Disney's animated movie 'The Lion King' with a $2,000 GTD satellite tournament!
The Lion King was released on June 15, 1994, to a positive reaction from critics, who praised the film for its music, story, and animation.
The plot is elementary and straightforward: A young lion cub who cannot wait to be claimed King of the Pride Rocks finds himself in a life-changing situation, when his envious uncle conspires to take over the kingdom and establish a dictatorship. Acquiring advice from his old counselors, the help from his new friends and the unexpected warning of a familiar face, whilst discovering the paths of love through his childhood girlfriend Nala, Simba frees the savanna from the reign of terror of Scar and returns the natural order to the Circle of Life.
In 2016 Disney confirmed plans for a remake which will hit theatres this summer, featuring the voices of Donald Glover, Seth Rogen, John Oliver, Beyoncé Knowles-Carter, and James Earl Jones reprising his original role as Mufasa, to name but a few.

Satellites:
To register, open the Juicy Stakes Poker lobby, click 'Poker' > 'Tournaments' > 'Events'> 'Hakuna Matata $2K GTD'
Hakuna Matata satellite
FREEROLL / password needed!*
1 ticket for final guaranteed!
Texas Hold'em NL
June 20th at 1:05pm Eastern (7:05pm CEST)
Hakuna Matata satellite
1 ticket for final guaranteed!
Omaha PL
June 21st at 4:05pm Eastern (10:05pm CEST)
buy-in: $3+$0.30
Hakuna Matata satellite
FREEROLL / password needed!*
1 ticket for final guaranteed!
Omaha PL
June 22nd at 9:05am Eastern (3:05pm CEST)
Hakuna Matata satellite
1 ticket for final guaranteed!
Texas Hold'em NL
June 22nd at 3:05pm Eastern (9:05pm CEST)
buy-in: $3+$0.30
Hakuna Matata satellite
FREEROLL / password needed!*
1 ticket for final guaranteed!
Texas Hold'em NL
June 23rd at 7:05am Eastern (1:05pm CEST)
Hakuna Matata satellite
1 ticket for final guaranteed!
Texas Hold'em NL
June 23rd at 10:05am Eastern (4:05pm CEST)
buy-in: $3+$0.30
Hakuna Matata satellite
1 ticket for final guaranteed!
Texas Hold'em NL
June 23rd at 3:05pm Eastern (9:05pm CEST)
buy-in: $3+$0.30
Hakuna Matata satellite
FREEROLL / password needed!*
1 ticket for final guaranteed!
Texas Hold'em NL
June 24th at 11:05am Eastern (5:05pm CEST)
Hakuna Matata satellite
1 ticket for final guaranteed!
Texas Hold'em NL
June 24th at 12:05pm Eastern (6:05pm CEST)
buy-in: $1+$0.10
Hakuna Matata $2K GTD FINAL
Texas Hold'em NL
Monday, June 24th at 4:05pm Eastern (10:05pm CEST)
buy-in + fee: $15+$1.50