Yak, Yeti & Roll
Game review
Try out one of the newest games brought to you by Betsoft.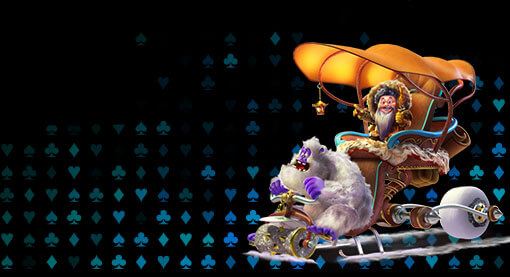 Yak our trusted Inuit inventor and his companion the Yeti are on a journey across the icy plains of the Arctic and it is your job to help them complete the trial.
You will find nonstop entertainment on this 5 reel 20 pay line cascading slot.  The game features a cumulative multiplier, free spins, a trial of treasures and many other features that are guaranteed to keep you engaged.
The cumulative multiplier feature allows your multipliers to be stacked together resulting in some amazing wins. The way it works is that when you get a cascade the multiplier from this round is applied to all wins that come from cascades after it. These cascades also go towards completing the trail. With every cascade our Yeti companion pulls his slay along revealing different frozen treasures. 
The game also includes a double up feature.  After every winning  spin players are given the option to wager half or all of the winnings on a coin flip giving players a chance to double their winnings.
This game is definitely a new take on how slots are played and worth giving a try!