World Series of Poker to Stage Record-Breaking $4 Million Guaranteed Tournament
Poker News
Interesting news around the poker world!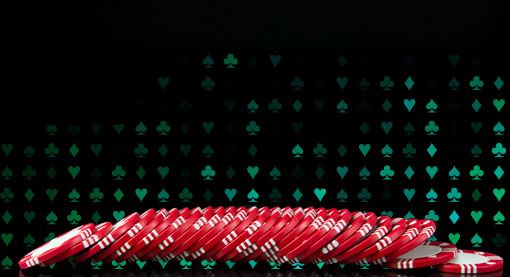 World Series of Poker to Stage Record-Breaking $4 Million Guaranteed Tournament
It seems that online poker in the U.S. is making progress in light of the coronavirus outbreak. Beginning on April 5, WSOP.com will stage the Spring Online Championship, which will guarantee a history-setting $4 million.
Since live poker rooms closed in both New Jersey and Las Vegas earlier in March, traffic to online poker site WSOP.com has seen a considerable rise. Many who regularly frequent the site have been playing even more. And a higher number of players are logged on to the site at any given time than before the coronavirus outbreak first reared its ugly head. Now we can expect even more action, with a greater number of players turning to play WSOP poker online, as well as at other online poker venues. Many online poker sites offer users the chance to play free poker, allowing them to get used to playing, such as learning the best poker hands and which poker strategy to use.
Major online poker events few and far between
There used to be a large number of big-money poker events online. Now, with online poker legal in just four states (Pennsylvania, Delaware Nevada, and New Jersey), a major series has been something of a rare occurrence.
That is set to change when on April 5, WSOP.com will host a $4 million guaranteed series, and online poker players will finally be able to show off their best poker tips and tricks. The series, which will comprise 100 events, is available to players in Nevada, New Jersey, and Delaware, Residents in Pennsylvania will be unable to take part, as WSOP.com is unavailable in that state.
Cost of entry for the series starts at $10 and goes all the way up to $1,000. The Spring Online Championship will begin on April 5, when three poker tournaments will be in-play. The final event will take place on May 3.
12 online poker warm-up events
Prior to the series kicking off, WSOP.com are staging a four-day warm-up series, with 12 events that began on April 1, and with a guaranteed $250,000 in prize money available.
With the real possibility that the live WSOP event will be cancelled as a result of rules around coronavirus, many players have suggested that the series will be staged entirely on WSOP.com. The WSOP itself revealed that a decision on whether the annual summer event will take place or not will be announced next month.
The event has already scheduled 14 online poker bracelet events, which translates to players possibly having the ability to play for a WSOP title, even in the absence of live poker in Nevada in May. We have a month to wait and see whether we can expect to see any live action from the World Series of Poker this summer or not.
Another WSOP online poker event ends
The major poker news surrounding the new online event comes hot on the reels of the 2020 WSOP.com Super Circuit Series. The series was added to the WSOP Circuit schedule at the last minute, as a response to the coronavirus pandemic. Despite being organised at short notice, the online poker festival was an enormous success. The 18-event series offered a guaranteed $1,240,000, and paid out $3,945,355, more than three times the guaranteed amount.
The series, which was held from March 14-31, welcomed 11,816 entries in total. There was an average of over 656 entries per event, with 1,134 players taking part in the $525 main event on March 29.
The festival's final two events were held on March 30-31. The 17th event was a no-limit knockout event featuring $30,000 in guaranteed money. Some 435 entries saw the prize money soar to $122,669.
The last man standing
Valentyn Shabelnyk was ultimately the man who played the best poker hands of the tournament. He won his very first WSOPC gold ring, along with $19,396, in addition to $750 bounty money in the competition prior to the final. He had stiff competition in the final event, however when he went up against Anthony Zinno, who had won two WSOP bracket and three World Poker Tour championships. The second-placed player and Card Player of the Year in 2015 walked away with $10,885, along with $700 in bounty money.
The series' final event was a $75,000 guaranteed no-limit Grand Finale. This event saw 358 entries, taking the prize pool to $341,890. The money was divided among those players who finished in the top 35 rankings. Gage Doyne was named winner of the event and walked away with $90,601. It was also the first WSOPC gold ring for the player from New Jersey. He did win cash on three previous occasions at the series, which included $45,360, after finishing third in the $525 buy-in main event.