Poker Pros Expanding Income Streams to Stay Afloat During Outbreak
Poker News
Interesting news around the poker world!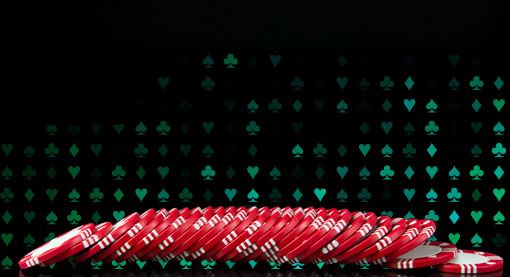 Poker Pros Expanding Income Streams to Stay Afloat During Outbreak
Thousands of workers in Las Vegas Valley have lost their livelihoods as a result of the coronavirus pandemic. One of these men is Chris Konvalinka.
Konvalinka isn't your typical casino employee, however. In fact, he's not an employee at all. At just 21-years-old, he makes his money as a professional poker player, and he's having to deal with the pandemic just like many others who have lost their main source of income.
Right now, there are no texas holdem or 3 card poker tables to play at and no poker tournaments to join. Konvalinka is refusing to let the situation get him down, however, as he insists he's enjoying playing video game games and is going to hibernate.
An uncertain profession in uncertain times
Poker players like Konvalinka went into full-time poker playing fully aware that uncertainty is part of the game. So losing months are nothing new to them. Of course, they weren't quite prepared for something like this, with the shutdown equal to a losing run that nobody saw coming. They're making the adjustment by playing online poker while attempting to expand other income streams and tapping into their savings.
Another player, Benton Blakeman, is in a different situation than Konvalinka. The 38-year-year-old turned professional in 2004 and is on his second Las Vegas stint, with this one starting in 2015. He's having to support his family, including an eight-year-old son whose birthday is just around the corner. He was all set to celebrate his son's upcoming ninth birthday party, but now their plans will have to change, as the party will be a virtual one.
Blakeman plays No-limit Hold'em on the Strip. While the move to online poker might seem like the obvious answer, he said that the transition isn't an easy as it might sound.
The online poker opportunity
Blakeman put this down to the fact that more recreational players prefer to play at land-based casinos.
However, more of these recreational players are now playing poker online since the shutdown. This serves as an opportunity, not just for professional players, but for other recreational players who won't be facing as stiff competition as usual.
Online poker has been a sensation in recent years, and there are many poker players making a full-time income playing on the Internet, including superstars such as Phil Ivey and Chris Moorman. These players are sensations and living proof that you don't need to go to Vegas to show off your poker tricks. There are free poker games online available for new and casual players to improve their poker strategy, which is an added advantage of playing online.
The chronicles of a player and his poker strategy
There are other ways to make money online as a poker player, too. One man, 40-year-old Andrew Neeme, went from offline grinder to online superstar in just over three years by journalling his story playing Las Vegas cash games.
That story has earned him another income stream now his normal games are unavailable to him. Both Blakeman and Neeme are offering a coaching service through a subscription discussion group, the Hand History Lounge. Konvalinka is branching out with coaching through his Solve For Why Academy where he reveals his poker tips and tricks.
Neeme is also live-streaming his online poker games and is putting out the highlights on YouTube. Although, he is also using the shutdown as an opportunity for a break after putting out consistent content for years.
Neeme admits lack of responsibility
Neeme said that if professional poker players had been more responsible, they would have cash reserves and would be in a far better situation than the regular worker to tolerate the shutdown.
But there's little doubt that professional poker players are worried about their futures right now. It's uncertain when games and poker tournaments will return. And once they do, will recreational players return as soon as the pandemic is over or will they take their time returning to the tables?
Neeme admits that any of this isn't easy to predict and that it depends on the guidelines. If the guidelines state that the risk is low, then people will likely rejoin the action, predicts Neeme. But he concedes that poker games like flush poker and texas holdem could take some time to get back to where they were.
Pros may need to put in more hours, says Blakeman
Blakeman expressed concern over the ecosystem and realises that he might have to play longer hours and at reduced stakes in order to maintain the level of income he's become accustomed to.
He admitted to being less than enthusiastic about returning to the Vegas casinos and playing with other professionals while hoping that the occasional tourist turns up to play.
Konvalinka said that he is trying to remain positive about the idea of poker returning in the short-term rather than than the long-term, although he recently felt despair when driving down the Strip and seeing how empty it was.
An optimistic outlook
Konvalinka believes that the casinos will open again and that poker rooms will be welcoming players back to their tables. While he admits that that might be an optimistic scenario, it's one he chooses to believe in.
The World Series of Poker is scheduled to take place on May 26-July 15 at the Rio All-Suite Hotel and Casino in Las Vegas. Right now, it's hard to say whether it will take place or not. Fortunately, the Internet hasn't been shut down, and we may just see more players take to playing poker online.