New Game Take Olympus
Take Olympus
Prepare to face the Gods in our new Betsoft slot Take Olympus!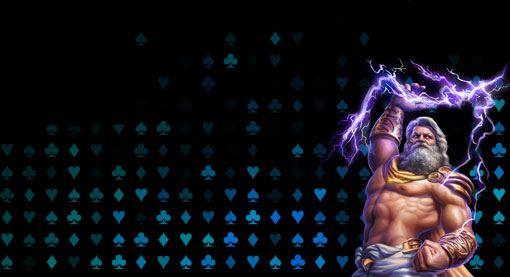 Our newest slot by Betsoft will take our players on a journey through mount Olympus where they will meet the ancient Greek deities!
Mount Olympus is the mythical home of the gods of Greek mythology. This mountain was created during the epic battle between the young gods known as the Olympians and the older gods known as the Titans. The mountain was shrouded from human eyes by clouds which constantly obscured its peeks. It has been said that if a mortal were to find this mountain and climb to the top, they would be gifted with immortality and riches beyond their wildest dreams.
Take Olympus is a 50-payline, 5-reel slot game that will see you taking on the power of the Gods. This game comes with awesome features that you will love. The Cycle of the Gods feature will let you meet all the gods. The Wrath of Abundance feature will show off the power of the different gods and the All Father's Grace Feature will show you exactly why Zeus is king.
The first awesome feature this game offers is the Cycle of the Gods. Each cycle lasts for 10 Spins and a new god will reign over the reels with every new cycle. Each god builds up their power over the cycle resulting in the God Event at the end of the cycle.
The Wrath of Abundance is the second feature to look out for. Each god has their own special power that can affect your game and during each cycle these powers will be displayed.  Some powers will give you multipliers, some powers will stop symbols from moving, but the only way to find out what they do is to play!
Finally, we have the All Father's Grace. Zeus is the king of the gods and can use all their powers. With the abundance of Zeus you can get 5+ Wilds on the reels or 5+ Symbols turned to mystery symbols or even a random number of free spins and much more if Zeus wills it!
Get ready for a game of Godly proportions! This adventure-filled slot will be with us on the 18th of February!