New Game Super Sweets
Super Sweets
Join us in the casino for our sinfully sweet new slot by Betsoft!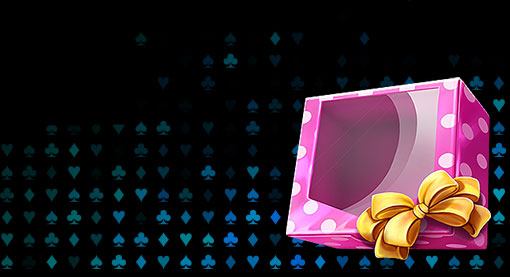 Everyone loves candy and our casino players love our slots, so this game is the perfect way to get the best of both worlds. From chocolates to lollipops, this game has it all. Don't miss out on this delicious 5x3 slot experience.
This game comes with some delectable features that are sure to satisfy the most discerning casino pallets. Enjoy the Super Sticky Wilds where the wins just keep on coming. You will have to lick your fingers when you're finished trying our Super Sweets Candy Surprise and right out of Charlie and the Chocolate Factory, you will enjoy the experience of finding your Golden Ticket free spins!
In the Super Sticky Wilds feature, sticky wilds can appear anywhere on the reels. Once this happens it will trigger a single free spin and once more sticky wilds appear you will continue to receive free spins!
With our Super Sweets Candy Surprise you never know what sweet treat you could get. All you have to do is unwrap the candies that appear on reels 2, 3 and 4 and you will automatically receive a ticket, a respin or even free spins!
Don't forget our Golden Ticket free spins. Once you collect 3 golden tickets you will trigger the free-spins mode and you will automatically receive 5 free spins. But the fun does not stop there: Once more golden tickets appear during the free bonus rounds they will transform into Sticky Wilds!
This amazing slot will be with us by 23rd of January and you can see for yourself why this game was called Super Sweets!