New Game The Mystic Hive
The Mystic Hive
Get ready to be enchanted by our new slot by Betsoft, The Mystic Hive!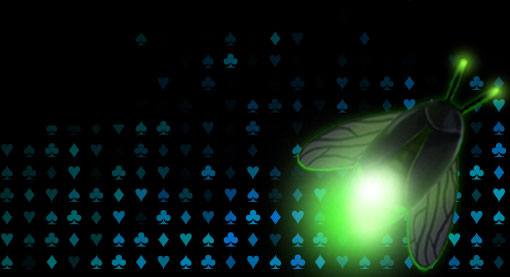 This great Video slot utilizes all-new hexagonal grid reels to create a unique experience for our players! Along with a unique playing style, this game comes with other features that our players are sure to love. If the high-end graphics and relaxing background music are not enough, you will go crazy when you see the different powers each firefly has, not to mention the rewards you will receive for filling up the Violet Nectar Meter!
This beautiful slot game features a 3-4-5-4-3 layout that moves clockwise, with every spin around the grid increasing your chances of filling up the Violet Nectar Meter.
Use the powers of the 3 fireflies to increase your chances of winning big! First, when the yellow firefly appears it will apply its multiplier to winning paylines in line with their positions. Then, when the green firefly appears with it will send forth a swarm of the other fireflies, this gives you more chances to use their abilities. Finally, when the red firefly appears it will go towards filling up with Violet Nectar Meter.
Next we have the Violet Nectar Meter. This meter will fill up by one point for every red firefly that appears. Once full, you will receive 5 free spins and up to 3 wilds. During your free spins the wilds will appear on the grid spread from their initial place on the grid to adjacent honeycomb cells after every spin, and will continue to spread to other cells until the end of the free spins, increasing your chances of a big win!
This glimmering slot is now live. So get ready to enter the enchanting world of the Mystic Hive!