New Game Gemmed!
Gemmed!
Find gems of all shapes and sizes in our new Betsoft slot Gemmed!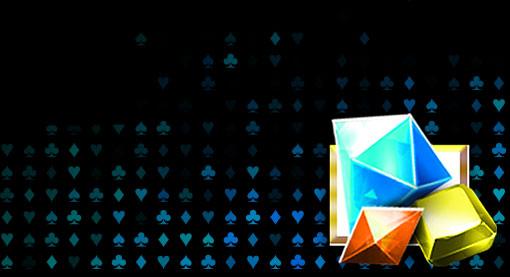 Our newest slot by Betsoft will take our players into the hills where hunting for gems has never been this fun. From diamonds to rubies and sapphires you can unearth them all is this awesome game!
A gem or gemstone is a piece of precious or semiprecious mineral crystal which can be cut, polished and used to make jewelry. Each kind gem is highly valued for their unique natural colors however they do not have the same value. To help consumers understand the value of different gems a memory device was invented called the "four Cs" (color, cut, clarity and carats). The deeper the color, the sharper the cut, the level transparency and the number of carats all contribute to the value of a Gem.  Using these factors, diamonds, rubies, sapphires and emeralds are considered to be the most precious gemstones.
Gemmed comes with a 9x9 grid with special reels and 40503 different ways to win. This game also comes with special features such as The Alchemical squares and Gem Clusters that can lead you into some big wins!
As you search for the most precious gems through every nook and cranny, you may stumble across and rainbow tinted stone. This stone is called an Alchemical square stone and it is one of the finest stones you can find in this game. These stones act as wilds and through the power of alchemy can replace other symbols which can lead to some big wins!
What is better that finding a precious stone? How about hitting the mother lode and finding a cluster of them! Look out for these clusters of gems on the reels as they can trigger free spins and if you are lucky enough you can activate a crazy bonus game!
With all these opportunities to win, what could make this game better? How about the chance to double your winnings! After any normal win, you are given the option to double your wins playing the double up mini game. All you have to do is guess whether the next coin toss will be heads or tails and you could double what you wagered!
Be the first one to try out this new game! This great slot will be with us on the 24th of September, so get ready to unearth your fortune!