New Game Gears of Time
Gears of Time
Join Miles Bellhouse in a journey through time in our new Betsoft slot Gears of Time!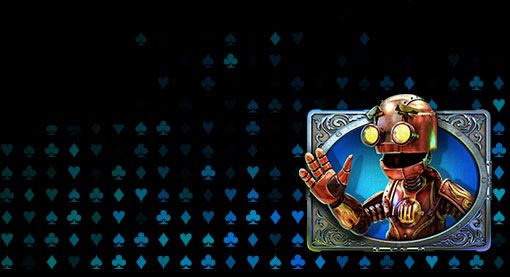 Our newest slot by Betsoft will take our players on a journey through time where past, present and future are just a part of the experience.
Miles Bellhouse is an enigmatic scientist who has been experimenting with the laws of time and he may just be onto something! Join Miles on his journey through time as he discovers the riches of the past, present and future!
Gears of Time is a uniquely crafted 5x5 grid slot filled with features that any player would enjoy, no matter what time you're in. The Cluster of Time feature will make every spin special. The Time Traveling event will take you to the past, present or future. You can use the Time Charged Wilds to make time your ally or get the most out of your free spins depending on what time you're in!
In the Cluster of Time feature, the game will randomly select 5 positions of the 5x5 grid with every spin. The more clusters that cover the positions, the higher the chances of triggering the Time Travel feature.
In the Time Traveling feature there are 3 events you can trigger. If the Past event is triggered you will be awarded a replay of your last spin. If the Present event is triggered it will randomly apply a 2x-20x multiplier to wins from your initial spin. Finally, if the Future event is triggered the game chooses a random symbol and ensures a large number of those symbols appear during your free respins.
Finally, we have the Time Charged Wilds and the Free Spins. The Time Charged Wild substitutes any other symbol in the game and the Free Spins feature allows you to choose if you want it to trigger in the past, present or future time traveling events allowing you to get the most out of your spins.
Get ready to travel through time! This amazing slot will be with us on the 5th of November!