New Game Dim Sum Prize
Dim Sum Prize
Get ready to satisfy your taste buds in our new slot by Betsoft, Dim Sum Surprise!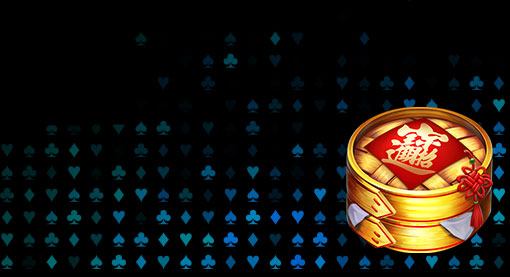 This great new slot will whet your appetite and have you craving for more! It will be hard not getting hungry with all the delicious features this game has to offer. The Teatime Wilds are a perfect way to start your dinner. The Crimson Coupons will come in handy if you need anything extra added to your course and the Bamboo Basket surprise will always be perfect for anyone who wants to add a little more excitement to their meal!
This gorgeous slot game features a 5-reel, 10-line layout that features steamed goodies, rice noodles and delicious prawns all designed to get you hungry!
Tea time is always a great way to start your meal and with the Teatime Wilds it is no different. This awesome feature will award you with 1 free respin any time the Teatime Wild appears on the reels, that means the more Wilds that appear, the more free respins you will have!
Next we have the Crimson Coupons. Coupons are always handy at any food stall, they usually get you a discount or a free meal and the Crimson Coupon works the same way! Once you collect 3 or more Crimson Coupons you will activate the free-spin mode! But the fun does not stop there: The coupons will turn into Teatime wilds for the duration of the free spins. If you're feeling hungry, this is the feature for you.
Finally, what is a great menu without special dish? The Bamboo Basket Surprise is that special menu item that can give you more than what you asked for. This awesome symbol can appear anytime on reels 2, 3 and 4 and can give you either a Crimson Coupon or a Teatime Wild. So if you're ever undecided this option will always give you something great!
This delicious slot is now available. The chefs are in the kitchen, the tables are clean and we are ready to eat!