New Game Book of Darkness
Book of Darkness
Choose your champion and join the battle in our new Betsoft slot Book of Darkness!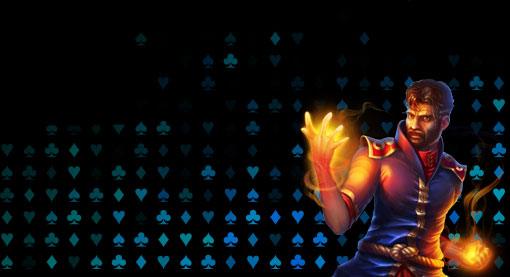 Our newest slot by Betsoft will take our players into a world of magic where arcane forces violently clash to secure the Book of Darkness!
The amazing slot by Betsoft takes a page from stories of myth and fantasy and has turned it into an action-packed slot, taking the best parts of a good story to make the amazing features this game has to offer. For as long as man has existed we have shown a fascination for uncovering the dark and secret things of this world and the Book of Darkness is the perfect game for anyone who wants to uncover the awesome features of this game!
Book of Darkness is the latest 10x fixed-line video slot by Betsoft. This game offers awesome features such as the Book of Darkness Wilds which is so much more than just a multiplier. Then there is the Clash for Power feature. Get the right symbols and let the clash begin. Finally we have the Shadow Form feature, a new innovative way to award free spins!
The first awesome feature this game offers is the Book of Darkness WILD symbol. This particular symbol can substitute for any symbol except the Huntress and the Dark Wizard symbols. Their combination triggers the Clash for Power feature! This symbol also acts as a scatter awarding an instant payout and Scatter Free Spins!
Another feature that you will love is the Clash for Power. Once the Dark Wizard or Huntress symbols align with the Book of Darkness symbol, the Clash for Power event will trigger. You will be given the option to choose your hero to fight and if your hero wins you will be rewarded handsomely.
Finally, we have the Shadow Form. This feature awards free spins if the hero you chose won the Clash for Power. If the Huntress won, then you will be awarded and extra 5x multiplier and if the Dark Wizard won then the number of expanding symbols will increase to 5.
Get ready to enter the Age of Magic! This amazing slot will be with us on the 15th of October!