New Game Bamboo Rush!
Bamboo Rush!
Find the secret garden filled with endless bounty in our new Betsoft slot Bamboo Rush!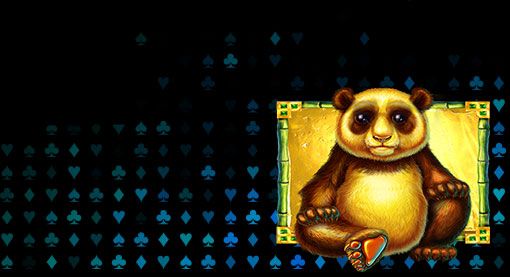 Our newest slot by Betsoft will take our players into the mountains of Asia where they can find the secret garden, home of the Golden Panda! Enter the world of Bamboo Rush and discover the endless opportunities this game has to offer!
A panda or panda bear is a species of bear that is native to the mountain ranges of south central China. This species of bear are easily recognizable by its unique black patches that surrounds it eyes, cover the ears and goes across its round body. Pandas walk like bears, look like bears, but definitely don't eat like other bears. Pandas are considered carnivores but they are also considered folivores. In fact 99% of a panda's diet is made up of bamboo shoots and leaves!
Bamboo Rush comes with a few features that are sure to get you playing. This game offers you traditional features such as free spins and wilds but Bamboo Rush adds a unique twist to these features that guarantees you have a great time playing! Not to mention a double up game that can increase your winnings!
The Bamboo Rush free spins feature is something special. Once the Golden Panda scatter symbol appears, it triggers the Bamboo Rush free spins feature giving you up to 20 free spins! The fun does not stop there; the appearance of the high valued panda symbol will increase and all wilds will have multipliers. Didn't we say these features were unique?
Next, we have the Wild feature. Like traditional wilds, when this symbol appears it counts as any other symbol except the Free Spin symbol, however it will act as a multiplier! During the free spin period each wild symbol will award a multiplier of 2x or 3x! But it gets better, if you get three "3x" wild symbols, any wins that you receive from this combination will be multiplied by 27x! Now that's wild.
With all these opportunities to win, what could make this game better? How about the chance to double your winnings! After any normal win, you are given the option to double your wins playing the double up mini game. All you have to do is guess whether the next coin toss will be heads or tails and you could double what you wagered!
Be the first one to try out this awesome game! This great slot will be with us on the 11th of September, so get ready to feel the rush!