Tigers Claw
Game Review
This new slot game from Betsoft is set in a mythical world of the Tiger's Claw.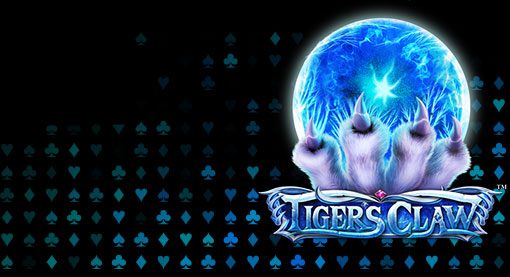 The background is an eerie mythical mountain setting, giving a mystical vibe along with the background music.
This slot boasts the popular 3,4,5,4,3 reels that pay from both left to right and right to left.
The best feature of this game is its free spins: Players can win up to 240 total Free Spins. To trigger the Free Spin game, just hit a minimum of 5 Free Spin symbols, the Tiger Claw; this will award you 8 free spins. For every combination of 5 Tiger Claws on the reel, you receive 8 free spins and a prize of 1 times your total bet. In the Free Spin game, re-trigger free spins on the Golden Tiger claw and you can be awarded up to 240 Free Spins in a single game.
The other game feature is the Shaman scatter which increases your total bet when you hit 3 or more Shaman Scatter symbols. 3 symbols pay 2 times your total bet, 4 symbols pay 10 times and 5 symbols pay 50 times your total bet.
The staple features from Betsoft are also present in this game - the double up and auto-play features. After any standard win, just hit the double up button to trigger that feature. You can gamble all your winnings or 50% of your winnings. Bet by pressing heads or tails: The coin will spin, and if your guess is correct you will double your stake, if not you lose all your winnings. The auto-play feature allows players to set their bet-level coin-size and number of spins. The game will spin the reels automatically, so just ensure you have the total cost in credits to start.
Players can choose from a coin-size ranging from $0.01 to $1. To calculate how many credits you have, just divide your balance by the chosen coin-size. With a $1000 balance and coin-size of $0.01, you have 100,000 in credits versus with a $1 coin size you have 1000 credits. This is all calculated automatically for you and shown at the bottom of the reels along with the bet amount. You select your coin-size and bet-level and spin the reel or you can just select Max Bet, which will give the maximum bet for the coin-size and bet-level you have selected.
With up to 720 ways to win on this new slot, I anticipate this will be a favorite among our players.