Ogre Empire
Game Review
New Betsoft game available from 25th May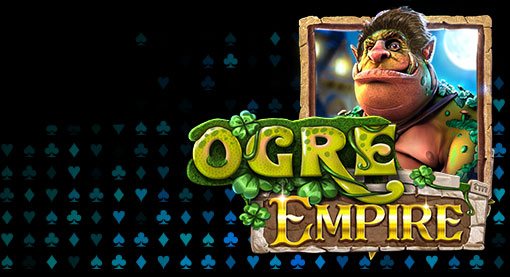 Betsoft continues to offer us new interactive and innovative games that keep our attention while awarding big wins. Their signature exploding reels have been incorporated into this game with the Ogre smash as they also manage to boost the common Wild feature into expanding wilds.
There is one feature missing though, the max bet button - Players just have to choose their bet coin option. There is no option to choose how many lines you wish to bet on, you will be betting on all 25 lines.
Ogre Empire is a salute to the popular film Shrek and the reels can be played in Night or Day Mode. All games start in Day Mode, and to switch to Night Mode you must capture the large moon symbol completely on the third reel. To return to Day Mode, capture the sun on the third reel. Each mode has its own unique game-features.
In Day Mode, the Ogre may smash the stone symbols randomly in a fit of rage, and new symbols will then fall into place awarding players new wins. There is also the Sun Bloom wild flower which grows into up to three additional symbols, turning them into wild symbols and awarding additional wins.
In Night Mode, the high-value symbols, King, Queen and Joker pop out bringing big wins. The Joker appears behind the A symbols on reels 2, 3 or 4. The joker is a Wild and pays two times on winnings. There is also the Night Bloom Wild Flower that, similar to the Sun Bloom, will expand to up to three other symbols making them wild and awarding additional wins.
The Auto-play and Double-up features are standard for this game. This game is a great addition to the already exciting line-up of slots offered by Betsoft.