Playing Poker Tournaments
There's something for everyone at Juicy Stakes!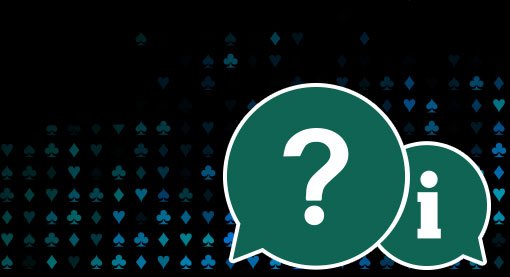 Our 24/7 schedule offers multi-table tournaments, Sit & Go's, satellites and direct qualifiers to the poker world's most prestigious live events with buy-ins starting at only a few cents to a few hundred.
Tournament Lobby:
Once you find a tournament you're interested in, double-click on the listing to open the Tournament Lobby. Here you will find key information on the buy-in, prizes, player information and your starting chip stack before registering for any event. There are four tabs that give you all the information you need on any event you are considering playing, the Summary, Players, Prizes or Info tabs.  The Summary tab gives you a summary of the prize pool and tournament payout.  The Players tab shows you all the players registered for the tournament. The Prizes tab shows you the prize schedule and possible payout based on the number of registered players. The Info tab shows you all the rules that apply to that event. 
Tournament Buy-ins:
A variety of tournaments with cash buy-ins or 'no pay' tournaments in the form of freerolls and Gold Chip events are offered daily. When entering a cash tournament, you'll find a buy-in amount plus an entry fee, indicated by a '+ $'. For all cash tournaments, the buy-in amount is added to the prize pool while the entry fee portion is taken as compensation for hosting the event.
Tournament Types & Features:
Juicy Stakes poker tournaments come in all shapes and sizes. Whatever you're looking for in a poker tournament, chances are we've got it running.
Multi-table
If more than one table is needed to accommodate the number of registered players in a tournament, it is known as a multi-table tournament. During a multi-table tournament, as players are eliminated, players will be moved randomly from one table to another in order to keep the number of players at each table as balanced as possible. Although we try to be fair and move players in relation to their position with the dealer button, a player may end up moving from their blinds and move to a blind position again.
Sit & Go
Sit & Go tournaments are events that do not have a scheduled start time. They start when the needed number of registered players is reached. When the prearranged number of competitors is reached each participant is notified that the tournament is about to start. Example: A No Limit Hold'em one table Sit & Go will start as soon as ten players are registered.
Heads-up
When a contest is between 2 players only, it is referred to as Heads-up. Heads-up Shoot-out tournaments are a good way to improve your winning game, as you will end up facing one opponent most of the time to win any tournament. The rules are the same with Heads-up play with the exception that the player with the "dealer button" posts the small blind and will act first pre-flop, then last for the remainder of the hand. The player who posts the big blind is dealt first.
Re-buy & Add-on Tournament
Some tournaments allow for players to conditionally Re-buy & Add-on during a predetermined time period in the tournament. They allow for players to continue in the tournament and still have the opportunity to win the tournament for a Re-buy or with one available Add-on. Re-buy & Add-on tournaments are a great way to increase the prize pool and the number of players who will qualify for prizes. All Re-buys & Add-on monies are included in the prize pool.
Freeze-out
In a Freeze-out tournament players make a single Buy-in and upon losing all their chips, will be eliminated from the tournament. As players become eliminated the tables are combined with other tables until there is a final table and ultimately there is one player left with all the chips.
Shoot-out
A Shoot-out tournament consists of a limited number of players competing on different tables. In round 1, players compete until there is one player left at each table with all the chips. In round 2 the winners from round 1 are then combined at other tables and they again play until there is one player left with all the chips. A Shoot-out tournament can have between two (Heads-up) to ten players on each table competing over 1 or more rounds. The number of rounds and players per table varies and can be found in the tournament lobby.
Satellites
Satellite tournaments are events where prizes are entries into other larger tournaments. A satellite could award the winner(s) entries into other satellites. All satellite tournaments end when all players have won or qualified for their prizes.
Freeroll
Juicy Stakes regularly offers tournaments that require no Buy-in or registration fees, no risks or conditions. These true freerolls are our way of giving back to our players.
Multi Buy-ins
These games enable players to buy-in multiple times to the same MTT, either in a single instance or after being eliminated in the early stages. Their benefit includes increased prizepool, no antes, players can purchase multiple of 500 chips anytime they wish, and more!
Gold Chip Buy-ins
At Juicy Stakes, we reward every player. Gold Chips and Gold Cards, earned through Juicy Stake's Reward Program, are used as the buy-in currency for our Reward tournaments. All Gold Card and Gold Chip events are housed under the Gold tab within Tournaments and offer cash and prizes.
Multi-tabling at Juicy Stakes gets juicier with synchronized breaks now happening across our entire tournament schedule. If you're playing in multiple tournaments, all of your tournament tables will break at the same time. So, you can reward yourself with a real break without missing out on any of the action (or blinds).
Synchronized Breaks while playing tournaments:
Synchronized breaks occur at 55 minutes past the hour - every hour that is. By knowing when a 5 minute break will occur across the board, you can plan to make the most of your break. Grab a snack, go to the bathroom or take care of whatever business you need to, without having to miss hand at any of your tables.
Synchronized tournament breaks include:
Tournaments in late registration.
Tournaments within the first blind level.
Turbo tournaments within the first two levels of play.
Synchronized tournament breaks exclude:
Sit & Go events that began with under 30 players.
To get information regarding our Tournament Rules please visit our Terms & Conditions section!