Improved Poker Tables
Poker tables 2.0
Get ready to experience our brand-new and improved poker tables!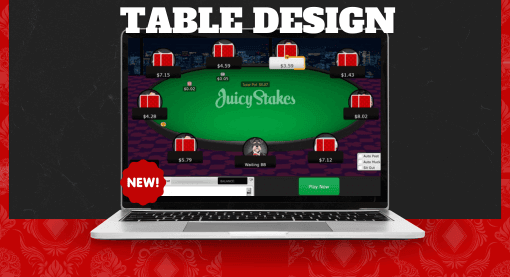 We've been working tirelessly to take your gaming experience to the next level, making it smoother, more engaging, and more exciting than ever before.
1. Centric Player Table Seat

Say goodbye to a static view! Our Player Table Seat feature ensures that no matter which seat you choose, the table will rotate to keep you at the center of the action. You can find the seating settings in the poker download client under Options – Game – Seating.
2. New Avatars

Express Yourself in Style! We've designed a fresh set of avatars that let you showcase your unique personality at the tables. Find them in the poker download client under Options – Game – Avatar.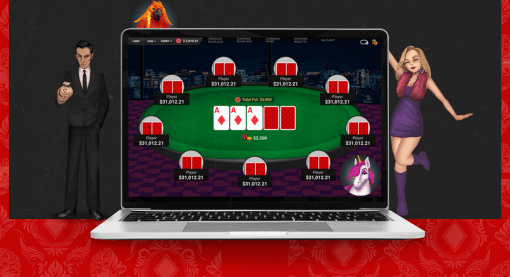 3. New Hand Strength

Get a Clearer Picture of Your Hand! To make it easier for players, we now display hand strength prominently in the middle of the table. This allows recreational players to assess their hand strength and follow the game effortlessly. You can toggle this feature on/off in the poker download client under Options – Graphics.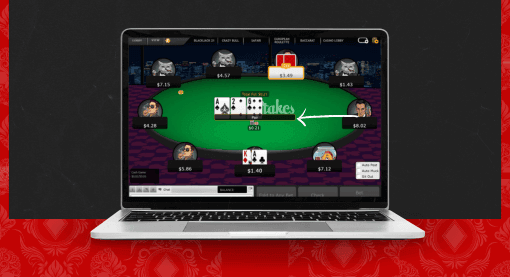 4. New Winning Hand Display

Celebrate Your Victories in Style! We believe every winning hand deserves a grand celebration. That's why we've introduced a more eye-catching winning hand display that adds a touch of excitement to your triumphs.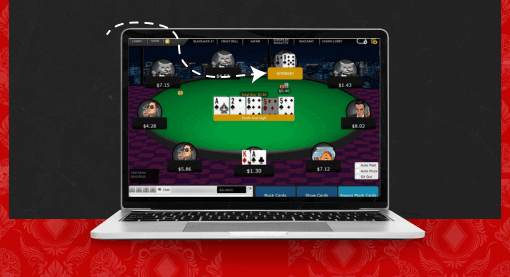 5. New Layout for the Action Button Area

We've given the action/pre-action buttons a stunning makeover with a fresh design and layout. Fold, Call, Check, Raise, and more are now easily accessible with our new and improved betting slider.
6. Play Same Table Type & Buy/Add Chips Buttons

Conveniently Located for Your Ease! Located in the top right corner of the tables in the poker download client, you'll find the Play Same Table Type and Buy/Add Chips buttons. Now you can seamlessly continue playing at the same table or effortlessly refill your chip stack.
7. New Timing Indicator

Stay on Top of the Action! We've introduced a better and more visible timer to keep you in sync with the pace of the game. No more missing out on crucial moments!
8. New Rebuy and Add-on Button Placement

Never Miss Your Chance! Our Tournament Rebuy/Add-on buttons now have a prominent and eye-catching placement, making it easier for you to find and utilize them before time runs out.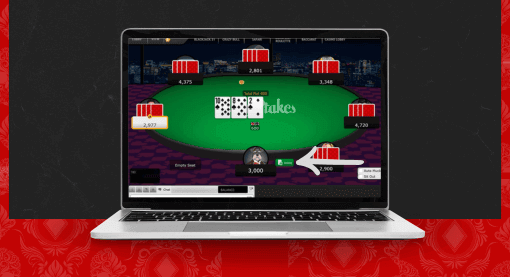 9. Improved Bounty Area

Spot Those Bounties! We've enhanced the visibility of bounties, ensuring that you never miss a chance to go after those lucrative rewards.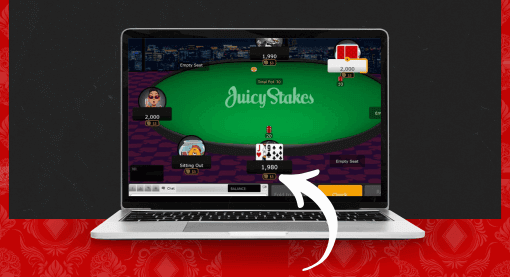 10. Change Table Style in Options

Customize Your Experience! The new table design is the default, but if you prefer a different look, simply head to Options – Themes – Select Theme to choose your preferred table style.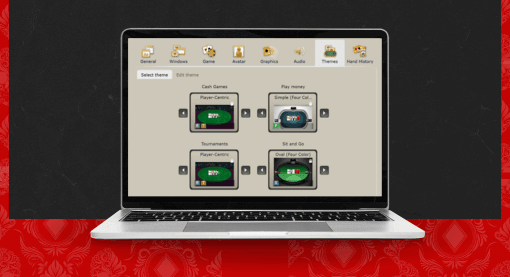 11. Change Felt/Carpet

Set the Mood! To change the felt and/or carpet design, either click on the View button or right-click on the table for a variety of options.