Getting started
Ready to play our poker and casino games? Here you can find some helpful hints and tricks to get you started!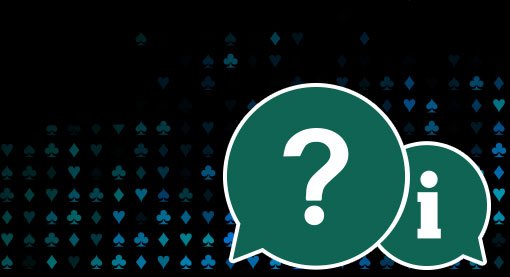 First things first!
You will need to create a Juicy Stakes Player Account prior to joining any play or real money games. To create your new Juicy Stakes account, select the 'Sign Up Now' button on the website, or download the software and select the 'Log In' button when the software launches and choose the 'Sign Up Now' button. Complete the required information fields to get started.
Do I need to download the software?
It's up to you. Our players have the possibility to download our software but can also use the 'instant play' app to play our poker games or our 'mobile casino' to access our casino games.
I have downloaded the software - where is it?
When the Juicy Stakes software has been successfully installed to your computer, a Juicy Stakes icon will appear on your desktop. Simply double-click on this icon to launch the Juicy Stakes software and you'll be taken immediately to our Game Lobby.
My password isn't being accepted?
Entering an incorrect password can often result in an 'unable to validate password' code. As passwords are case sensitive, check to ensure your Caps Lock is off. If your troubles persist, select the 'forgot password' button and a new password will be issued to the e-mail address as listed on your Juicy Stakes account.
How do I get started?
Once you've successfully signed-up here at Juicy Stakes, simply launch the software if you have downloaded it or start our 'instant play' app if you want to play poker. The first screen you'll see is our main lobby. Select the tab that best meets your gaming needs, or simply browse around to check out our cash games, SNG's and tournaments.

If you want to play our casino games, then you also have the possibility to play our games in your browser. Just log in at the website and click on the 'casino' tab to start the casino lobby.
How do I set up my account for real money?
When you're ready to get started at our real money tables and/or casino games, you must set up your Juicy Stakes Players Account as a real money player.
This can be done by visiting the Cashier (via the website, instant play or mobile casino). From there, you'll be asked to complete all the necessary fields of information, just follow the instructions and make a deposit using your preferred method of payment.