Thanksgiving Special
Rack up spins This Thanksgiving when you deposit starting the 24th of November and play your favorite games.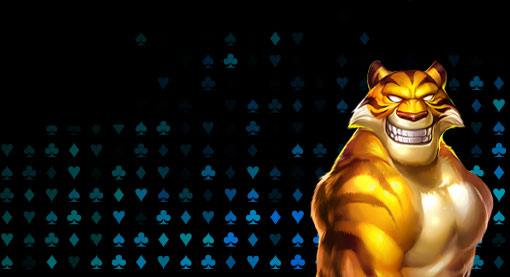 From November 24th-30th, Juicy Stakes Casino is giving free spins on our some of our most popular games from Betsoft with every deposit. If you claim all three codes we will award you free spins on the last game. Featured games include: Jungle Stripes, Stampede, Wolf Moon Rising and Primal Wilderness.
How it works:
Just make a deposit from November 24th-30th, and then claim our special codes and you will be awarded free spins on the featured Betsoft slot games and if you claim all three codes you will be awarded Free Spins on: Primal Wilderness
Deposit codes can be used in any order and you can use the codes 1 time each. All free spins are valid until November 30th, 2022.
Free spins will be added to your account 24-48 hours after making your deposit and sending a request to: [email protected] or you can contact the support team and they will add your spins for you instantly.
Prizes:
| Bonus Code | Reward | Deposit |
| --- | --- | --- |
| THANKS01 | 30 Free Spins on Jungle Stripes | $25 |
| THANKS02 | 30 Free Spins on Stampede | $25 |
| THANKS03 | 50 Free Spins on Wolf Moon Rising | $50 |
| FREE | 100 Free Spins on Primal Wilderness | FREE |
Terms and Conditions
Players must be 18 years of age to participate.
Employees and immediate family members of employees of Juicy Stakes, the Horizon Network and its associated companies are not eligible to take part in the Promotion.
This promotion is available from November 24th(12AM EST/4AM GMT) – November 30th(11:59 PM EST/3:59 GMT).
Juicy Stakes Poker reserves the right to alter, modify or terminate the Promotion and/or these Terms at any time, without notice (written or verbal) where it is reasonable to do so or for reasons beyond the Promoter's control. The Promoter does not accept any responsibility or liability for any late or undelivered entries or registrations, notifications or communications or for any form of technical failure, error, malfunction or difficultly or for any other event beyond its reasonable control that may cause the operation of the promotion to be disrupted, unavailable or incorrect.
Players must roll-over their free spin bonus 30 times in order to cash out.
Players must roll-over their free spin bonus on Betsoft slot games in the Juicy Stakes Poker Casino.
Bonuses awarded from Free Spin Promotions on the Betsoft games cannot be rolled over on Betsoft table games.
The maximum cash out from free spins in the Slot games is $250. This rule is also valid when a player's balance is positive at the time of redeeming the bonus. After redeeming the bonus, the rule will only be annulled after the player's balance has reached $0 again.
Once you claim a Casino Deposit Bonus/Casino Free Spins Bonus your poker play will be locked until the play through requirements have been completed.
If you do not wish to complete the play through requirements for a Casino Deposit Bonus/Casino Free Spins Bonus, any winnings from the Casino Deposit Bonus/Casino Free Spins Bonus along with any remaining Bonus Cash/Free Spins will be deducted/removed from your account.
You can only request a manual redemption of Casino Spin bonuses once you have not used the deposit to play in any way or have only played in the Poker casino (new players and players who have never claimed a bonus may be given an exception).
The minimum deposit to qualify for the free spins offer is $25.