Game of the week!
Egyptian Wild
Join an ancient adventure of epic proportions in our Game of the Week!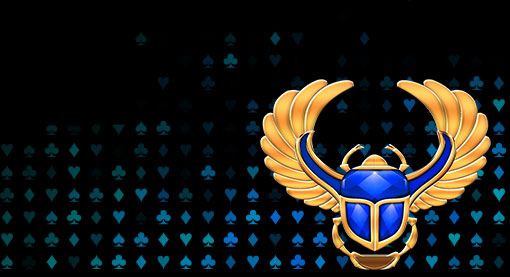 Ancient Egypt was a civilization of North Africa that was mostly populated along the lower end of the Nile River. For 30 centuries up to its conquest by Alexander the Great, ancient Egypt was the dominant civilization of the Old World.
From agriculture to info structure the Egyptians had it all. By the 6th millennium Egyptians were herding cattle, raising barley and constructing large buildings. This made them incredibly self-sufficient, and with this abundance of food small settlements were able to become large cities.
Over time as the wealth of Egypt increased, copper instead of stone was used to make tools. Silver and gold were used to make ornaments and jewelry and we even see the introduction of cosmetics such as eye paint.
With Egypt's this dominance came untold riches that are just waiting for you in our Slot by Worldmatch! Over the centuries the vast treasures of Egypt were hidden away and can still be found if you are up for an adventure.
Egyptian Wild is the perfect game for anyone who likes traditional features along with big wins!
To play now go to our CASINO INSTANT PLAY or download the poker client, then click on the CASINO tab, choose WORLDMATCH and play Egyptian Wild or any other game you like!
GAME FEATURES
FREE SPINS
Unlock the secrets of the Book of the Pharaon by clicking on the cover. Once you do this the pages will magically turn on their own until they reveal the mystery number, which will award additional free spins to our adventurer.
WILD
This symbol substitutes as a Joker. As long as it changes the missing symbol, you get an even greater chance of winning.
BONUS GAME
Colored gems are dropped along the temple columns and a prize will be given for each horizontal alignment of 3 gems of the same type.