LUCKTAP
LUCKTAP (formerly known as Takisto) is no stranger to the world of virtual entertainment.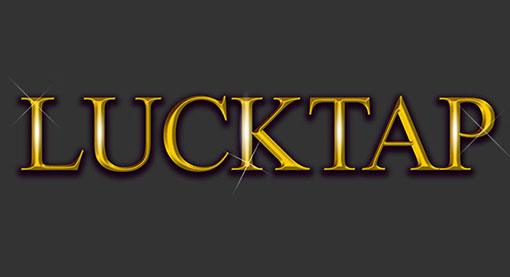 Nowadays, where getting connected and playing online anywhere in the world is becoming ever easier, it is becoming increasingly difficult for a company to stand out among competitors.
Lucktap has always set the standards as a software developer. If you are interested in popular, as well as classic casino table and card games such as blackjack, baccarat, Caribbean Stud, Casino Hold'em, Let It Ride, as well as European and American roulette, then this company has exactly the right offers with a huge range of great games in this segment.
Lucktap Top Games
Blackjack
With its great payouts, easy-to-implement strategy and simple rules, Blackjack has become one of the most popular games in the casino world. The aim of the game is to acquire a blackjack, make the dealer go bust or obtain cards which total up to a score of nearly 21. One of the great things about playing Blackjack is the fact that it's not totally based on luck, as the lion's share of it also comes down to the strategy you choose to employ. You can have a look at the integrated strategy table by clicking 'Strategy' while playing.
Jacks or Better
Jacks or Better, sometimes simply called 'Draw Poker', is a classic Video Poker game and the most common variation. This game features very generous payoffs. As the name indicates, in order to win you need to make a hand of at least a pair of Jacks to qualify for a payout.
European Roulette
Among all the variations of roulette in both land-based and online casinos, European roulette best fits the preferences of the majority of players. The reason for its huge popularity is that it provides a player with a greater chance to earn huge winnings. Another big plus is the easy betting process. The player has to place his/her chips on the desired bet and press the "Spin" button. Once the betting round is over, he/she needs to choose either to place another bet ("Rebet" button), or to abandon the game ("Clear Bets" button).